At Long Last... Absolutely everything you will ever need to know to live in the Flow State in one easy place..

If your an athlete who is looking to take yourself to the next level, then you're about to discover the fastest and simplest way to induce and train in the Flow State from just the very first workout...
Some athletes call this "the zone", others "the heightened state", but it doesn't matter what you call it, being able to get in the Flow State on demand, and living there as much as possible, is essential for all athletes who want to perform at their best.
In The Practise Of Flow You Will...

Boost your athletic performance
Harness the Flow State so you can access anytime
Calm under competitive pressure
Discover the tools that separate the champions from the competitors.
Smash Personal Best's
Have More Consistency
Focus reactive mindset
Maximise Physical and Mental Strength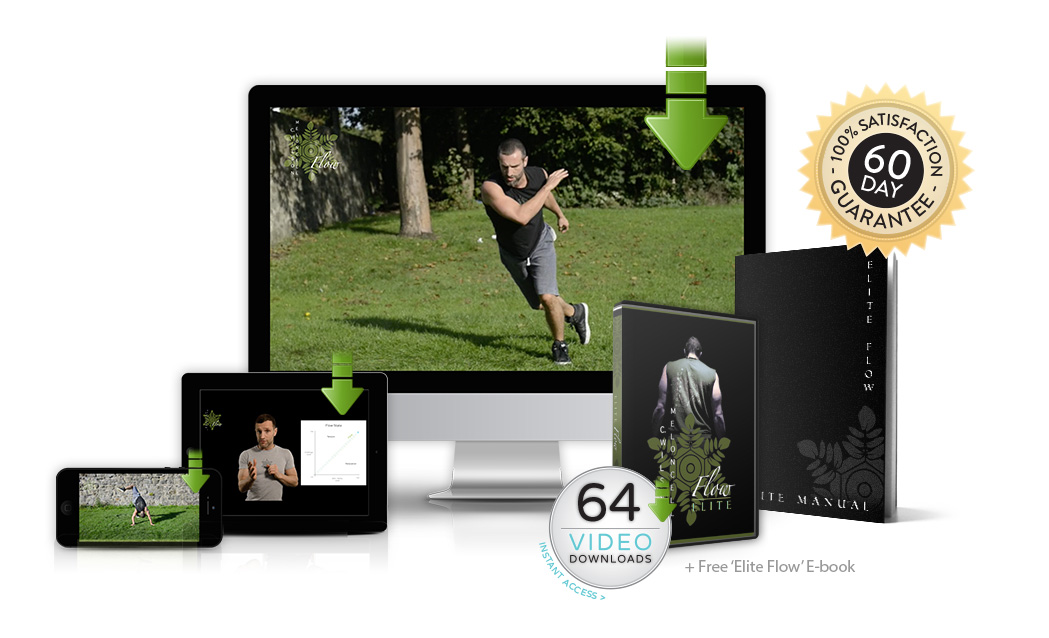 C Wilson Meloncelli's Flow: Is the only program that targets every facet of an action sport athlete requirements.

By Incorporating the consistent practise of the FLOW state

Before you go any further!!

You must know that flow isn't for everybody. In fact, if you fit into any of the brackets below then this powerful training technique simply isn't for you

People that follows the latest fad
Wants the easy way to get results
Don't want to put the hard work in
Do not understand the mind body connection
Lacking the desire to succeed.
If your an action sport athlete or top level competitor that understand the importance of your mindset during your sport.

Then C Wilson Meloncelli's Elite Flow State Training Package is a must!

Mixed Martial Arts, Super G Skier Competitors, Giant Slalom, Boxing, Football, Basketball etc all need the elite awareness of themselves and environment. Flow is designed to training this elite awareness by using action movements to induce the Flow State.

That is very relevant for all competitive action sports.
What Exactly Is The Elite Flow ?


The Elite Flow is a Professional Flow State Training Software that provides you with everything you need as an competitive athletes. This is a Tool to complement your Action Sport that your competing in. i.e. Skiing, Snowboarding, BMXing, Skateboards, MMA Fighters, Motor Cross etc.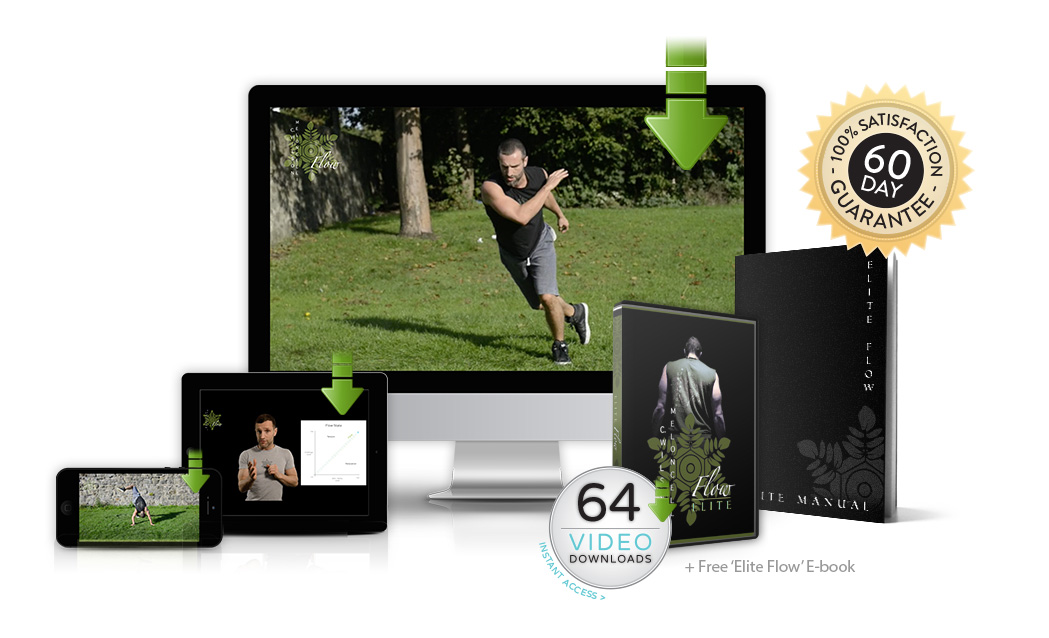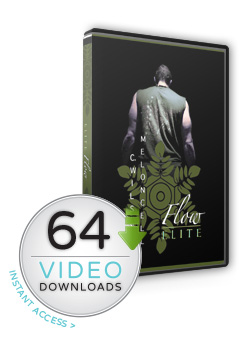 Instant Access to 64 Videos - Flow Workouts - Individual Move Demos - lectures on Flow


Instant Ebook Download Of Your Own Flow Programs.

Instant Access Of Your Own Flow Programs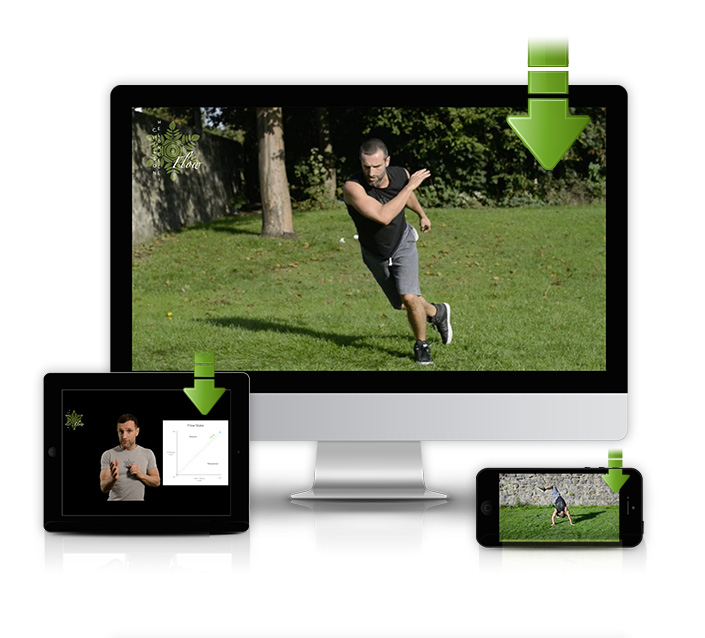 Instant Access To 7 Flow Workouts Routines
Whats so Great about the Flow State?

To answer that, check out the list below of what research, athletes and I feel while in the Flow State. And if you like what they say, then Flow will take you to the top of your sport
What does the Flow State feel like?

Clear goals that, while challenging, are still attainable.
Strong concentration and focused attention.
The activity is intrinsically rewarding.
Feelings of serenity: a loss of feelings of self-consciousness.
Timelessness: a distorted sense of time; feeling so focused on the present that you lose track of time passing.
Immediate feedback.
Knowing that the task is doable; a balance between skill level and the challenge presented.
Feelings of personal control over the situation and the outcome.
Complete focus on the activity itself.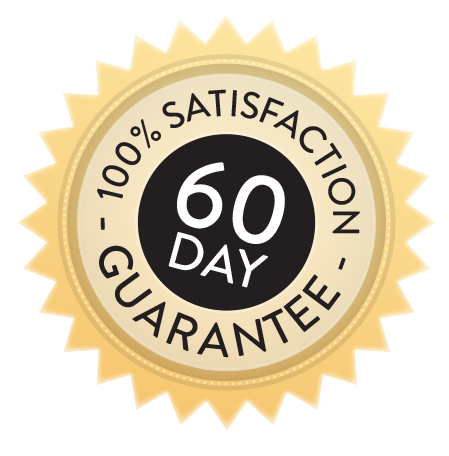 100% Satisfaction 60 day Guarantee


This works. I am making this a win-win situation for you. Why am I so confident? Because this works, people are getting results, and I have had nothing but testimonials and thank you emails rolling in. Stop looking around and let's get to work. When you do your part I know you will be 100% satisfied. If you are not, simply request a refund within 60 days and I will gladly issue you a full refund. Simply email your request to the email I provide.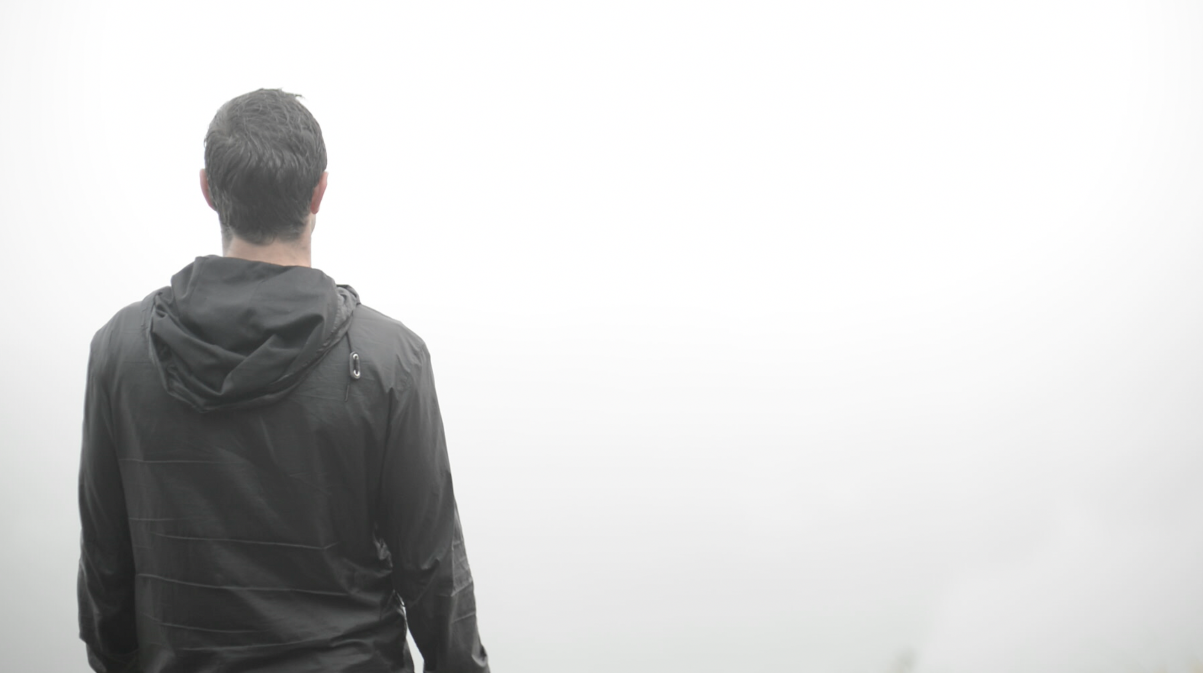 My Journey With the Flow State Begun…
Back when I was 5 years old, when one evening my Uncle took me aside and told me something that would change the course of my life.

Although I didn't know it way back when I was young, what I discovered has shaped my destiny.

And the wisdom that he shared is the reason for my incredible success in both martial arts & stunt performing.

It was just after dinner one evening when my uncle, a renowned martial arts expert decided I was old enough to hear "the secret to life".

He pulled me aside in our drying cupboard, switched the lights off, and asked me to sit quietly.

As I sat there, thinking this was a new hide & seek, he whispered in my ear words that I will never forget....

Looking back I was far too young to understand the depth of what he told me.

As I grew it started to sink in.

The trouble was there's always been a mysticism about the inner being, so finding out more was challenging.
On The Road To Understanding


It took me well into my adult years to fully understand what the Flow State was. Even then, every time I got in the Flow State, it wasn't long before something broke me out. So I kept hunting for answers I because I was sick of…
Not performing my best
Never getting in the Flow State
Losing competitions to less skilled opponents
Not being in the zone
Life & sport always feeling so hard
I Found My Teacher


For me, my frustrations had grown to the point where I'd do WHATEVER I could to start achieving results... and fast!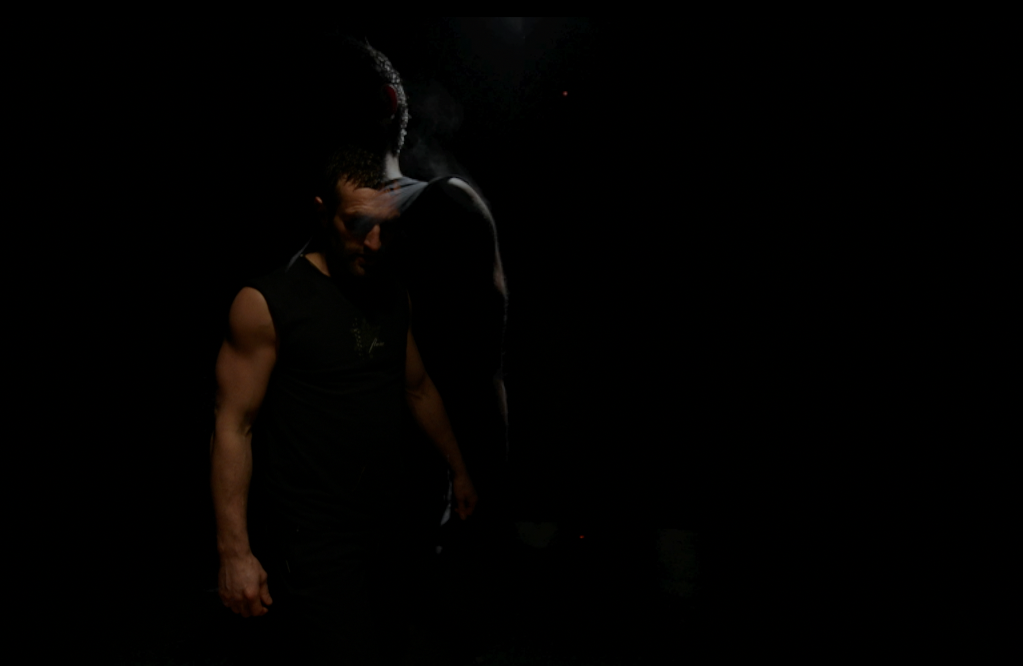 I went through teacher after teacher trying to find the answers. Until finally, when I was in my mid-twenties I found my Master who finally helped me understand the Flow State more.
He helped me get in the Flow State quicker. Stay there for longer. And eventually, he taught me how to stop the outside world from interrupting me when I was in the zone.

In the end I discovered what I was looking for, but I lost count of how many times I yelled at universe…
With The Elite Flow Program You Will…
Learn To UnderStand The Flow State
Learn The Tools To Maintain Flow While UnderPressure
Develop you Spatial Awareness to an Elite level
Learn and Train The Tools To Maintain Calm Under Competitive Pressure
Learn The Dramatically Increase Body Awareness
Learn To Learn Movements With Mirror Neurons
Learn The Flow Stretching Program (Perfect For Those Of Us That Struggle To Find Time To Stretch)
A complete natural full body workout.
Learning C Wilson Meloncelli's Flow will dramatically improve;
Stability
Agility
Strength
Conditioning
Flexibility
Core Strength
Cardio
Endurance
Fat Lose
Spatial Awareness
Coordination
Tone up fast
Mobility
Breathing capacity
Awareness
Alignment
Energy levels
Power
Take into account the extra prize money, endorsement deals and daily success…


When you take into account the extra prize money, endorsement deals and daily success you'll most likely be making as you start living in the Flow State, then it would be fair to say that you're pockets will be miles ahead on a monthly basis…

So in my opinion, this is Priceless!!. charging $1497 would be a fair deal to have all those benefits I just spoke about above.

However, because this is a promotional offer, if you don't delay, and act right now, I'm going to let you have the entire 64 DVD's for not $733, but just a very limited time only $27!! And yes, you still get all the bonuses included like the ebook program, and access to The Chain Membership.
Video delivery details
Once you purchase the flow package you will get immediate access to your high-quality, digital video. The videos are available in MP4 format, and will play on all devices. You will logo in with your own personal membership details on the right hand side of the tool bar, which is called THE CHAIN, were you have the option to view immediately along with downloading the full workouts. If you are experiencing any problems with playing the video, please contact us at Info@cwilsonmeloncelli.com.


Payment details
When you click on the payment link, you are redirected to Clickbank, where payments are made through. You'll be redirected to their site to make a secure, on-line payment via credit card or PayPal. Your credit card statement will reflect a payment to CLCKBNK*COM.


ClickBank
ClickBank is the retailer of products on this site. CLICKBANK® is a registered trademark of Click Sales, Inc., a Delaware corporation located at 917 S. Lusk Street, Suite 200, Boise Idaho, 83706, USA and used by permission. ClickBank's role as retailer does not constitute an endorsement, approval or review of these products or any claim, statement or opinion used in promotion of these products.