ATTENTION AFFILIATES
Check out  our STRONG converting Flow State Mindset Products. The minset for Optimal Performance for any Skill, Sport or Profession.
We are getting a 5.6% - 9.8% Sales Conversion Rate.  EPC average $1.9
Earn as much as 75% Commission on your initial referred sales.
Front end 75% on $47  - Upsell 75% on $147 - 50% Upsell $97 recurring - 50% Downsell  $10 recurring. Total Potential earning per referral $194
We are constantly testing and improving our system and in doing so have seen an strong increase in our conversions each quarter. We are currently converting sales between 5.6% - 9.8%. (depending on market) Your feedback on strengthening our conversions are encouraged, so please feel free to drop us a line.
Funnel 1
Main Funnel: Our front end product offers a 75% with a further 75% on our 1st upsell and 50% on our recurrings. Here you can send traffic direct to either VSL or Letter, both landers trigger this converting machine.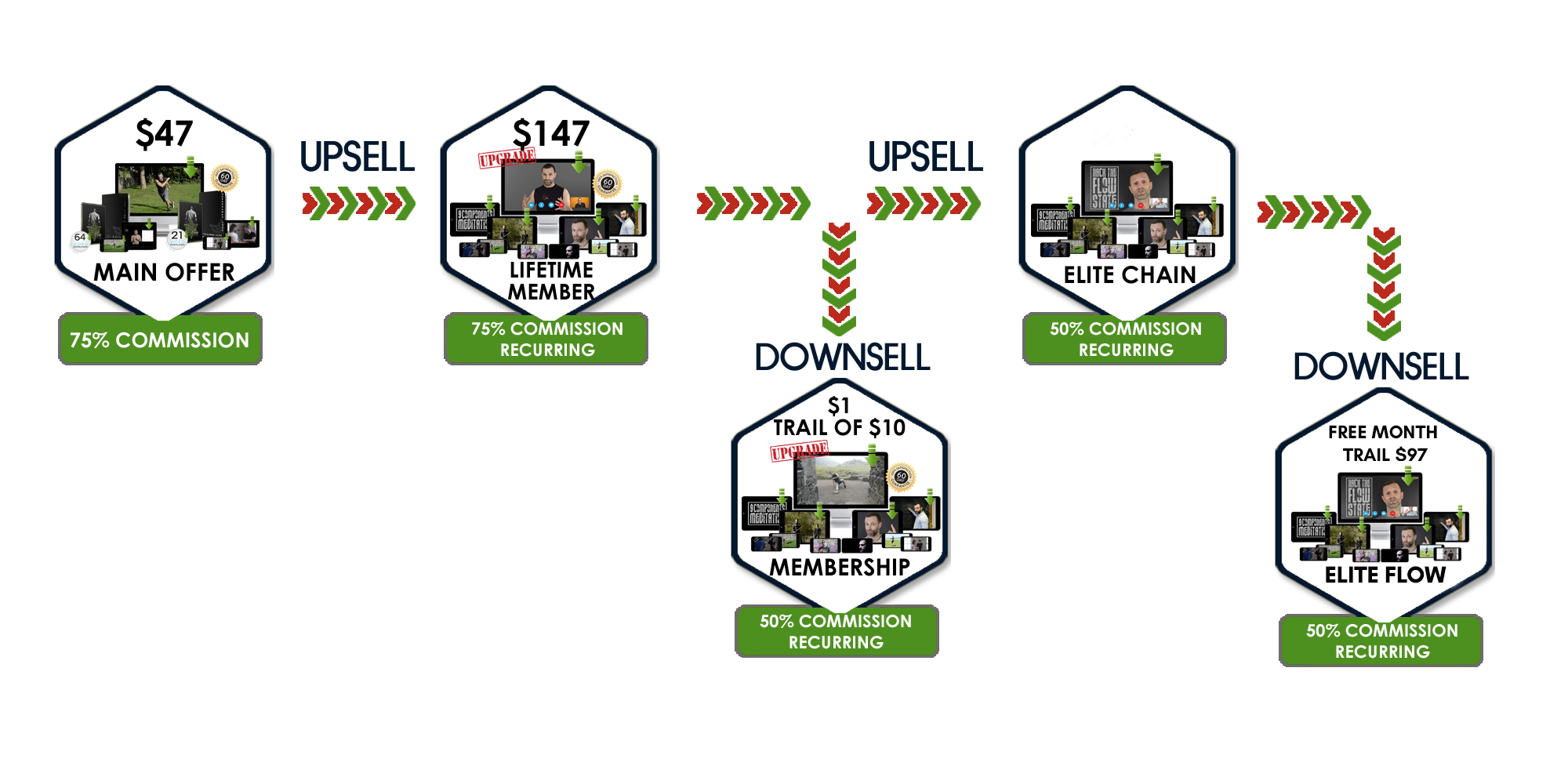 Funnel 2
Sending traffic to our free courses will trigger our $1 trail of the $10 recurring. The flow leads to our $99 recurring. You can have a selection of squeeze pages to choose from conveting at 41%-64%. Once inside the funnel you are cookied by Clickbank for 60days. This is a great option for an affiliate without a list.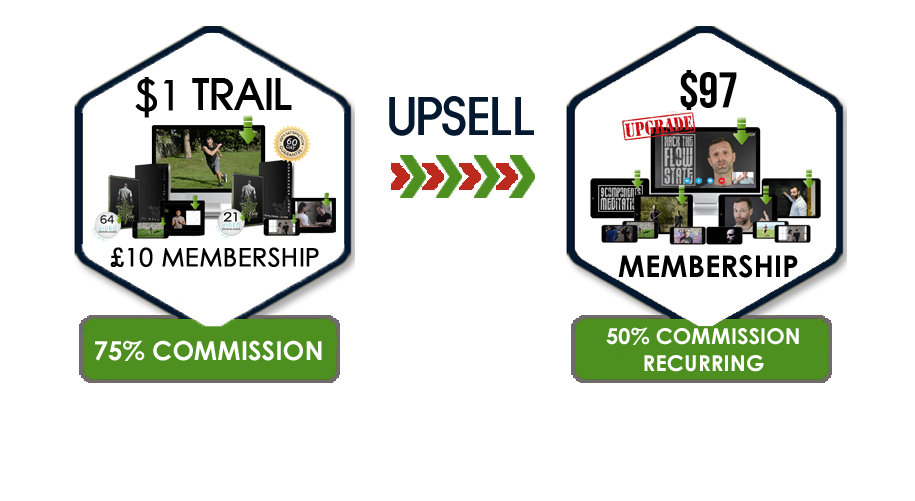 Keep in the Flow with New Product Launches and New Sales Material.
We want to let you know if we conduct changes for the affiliates through email newsletter.
Plus bonus extra courses, tips & content sent to you regularly for free.